EMAIL the Woodland Missions Committee
Woodland Presbyterian School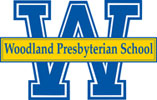 www.woodlandschool.org
Woodland Presbyterian School is a pre-kindergarten through eighth grade Christian independent school located in the heart of east Memphis. The school serves approximately 375 students. With over fifty years of experience educating young children, Woodland is dedicated to continuing the time-honored, rich traditions which have created a loving, family-centered environment where all students have the opportunity to realize their full potential through academic challenges, spiritual enrichment with a Christ-centered foundation, and continuous growth in an increasingly diverse global society.
Woodland has a distinctively designed curriculum that is developed on four solid principles. It is child centered -- allowing teachers to meet each student's academic level for opportunities to master each concept presented. It is knowledge based -- offering a firm foundation of skills in which the end result is to give each child the necessary skills to be productive while applying, analyzing, and evaluating deeper concepts. It is cycling -- allocating ample opportunity to perfect concepts by exposing children frequently to objectives that often pose a challenge. Finally, it is is ever-changing -- facilitating current and meaningful content for all students.
Woodland students prepare academically for future educational challenges, make choices that are guided by faith in God, effectively communicate and solve problems, show compassion, serves others, and give back to society, and confidently seek opportunities to learn and to grow.
For more information about Woodland Presbyterian School, contact the admissions office at 901-685-0976 or info@woodlandschool.org.
LIVING WATERS FOR THE WORLD
www.livingwatersfortheworld.org
Living Waters for the World is the global mission resource of the Synod of Living Waters (Presbyterian Church USA). Through the work of LWW and its mission partners, children are being saved from certain illness and deadly complications that come from dirty water with a water purification system. Woodland began sending mission teams in 2007 to Taulabe, Honduras. There are currently 6 water systems in use that Woodland installed.
THE SHALOM PROJECT
The mission of the Memphis Shalom Project is to serve the City of Memphis by mobilizing the church to leverage its spiritual and material resources to transform our most distressed neighborhoods through the local neighborhood church. The Missions Ministry Team of Woodland Presbyterian Church has been lead to partner with The Shalom Project to address the most pressing needs of our community so that God would be glorified in our city.