Youth Recreation
The recreation department of Woodland Presbyterian Church offers soccer, flag football, baseball, t-ball and basketball for children in Junior Kindergarten-6th grade. For more information call the Church Office (901) 682-3349.
The Woodland Presbyterian Church is a community of people seeking to grow in faith, desiring to know Jesus Christ, and make Him known in Memphis and to the end of the earth. The Recreation Ministry of Woodland Presbyterian Church is committed to providing a safe, Christ centered, fun environment where the participants can grow in their ability to perform, compete in, and enjoy athletics to the Glory of God.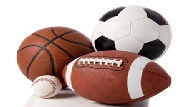 Welcome to ONLINE REGISTRATION for Sports at Woodland Presbyterian Church!
• Click on the REGISTER button in the upper right hand corner to create an account.
• Once registration process completed, select the LOGIN button for all future registrations.
Please contact Russell Jung, WPC Director of Recreation Ministries, at (901) 497-5475 if you have any questions or need more information.
Youth Ministry
SUNDAY MORNING from 10:00-10:45 a.m. – Sunday School for Middle School and High School.
Middle School Teachers: Becca & Justin Hensley
High School Teachers: Josh Johnston and Rondell Treviño
SUNDAY NIGHT from 4:00-6:15 p.m. – Middle School and High School D-Groups meet, dinner provided.
D-Groups (Discipline Groups) are small group when students break off and are lead by adults to examine different topics/Bible studies.
Middle School Boys Leader: Josh Johnston
Middle School Girls Leader: Wendy Stewart
High School Boys Leader: Matt Harrell
High School Girls Leader: Jocelyn Labombarde and Kelly Leggett.
We study God's Word in small groups, play a game together and then eat together!
Adult Ministry
SUNDAY SCHOOL CLASSES Meet Every Sunday Morning from 10-10:45 a.m.
Journey Class: Led by Brandy Miller
Current Study: Reading through the Bible using the M'Cheyne reading plan, weekly teaching & discussion.
Steadfast Class: Led by Mac Crouse
Current Study is Books of the Old and New Testament, taught in a lecture format.
ADULT BIBLE STUDIES
Monday Bible Study: Meets at 10 a.m. in the Parlor. Led by Bob Jones. Class is video and lecture format with discussion. All adults welcome!
Mom 2 Mom: Bible study and fellowship for moms. Meets bi-monthly on Wednesday mornings at 9:30 a.m. Led by Faith Dickerson and Angela Oseman. Childcare provided.
Presbyterian Women: Ladies Bible study meets monthly, 2nd Tuesday at 10:30 a.m. at member homes. Current study is Bad Girls of the Bible by Liz Curtis Higgs. Call the church office for more info.
Day Gals Bible Study: Ladies Bible study led by Pam Haley and Kathryn Miskell. Meets weekly on Tuesdays at 10 a.m. during the school year. Current study is SEVEN REALITIES for EXPERIENCING GOD, Henry and Richard Blackaby. Teaching & discussion format. Childcare available.
Night Gals Bible Study: Ladies Bible study meets on the third Monday each month @ 6:30 p.m. at church. Current study is Hebrews. George. Contact Cheryl Followell for more info.
Children's Ministry
All children ages 5th Grade and younger.
SUNDAY MORNING from 10-10:45 a.m. – Sunday School for ages Preschool-5th Grade
Current curriculum is "Walk With Me".
WEDNESDAY NIGHT Join us from 6-6:45 p.m. in the Fellowship Hall for FIRST WEDNESDAYS Family Dinner Night, then from 6:45-7:15 p.m. Wed. Night S.L.A.M.! (Kids & Youth) Serving Others, Loving God and Making a Joyful Noise
* Infant Nursery (12 months and under) and Toddler Nursery (ages 1-3) are available during scheduled activities.
Music Ministry
Bettye Sue Johnston, Director of Music Ministries
The Chancel Choir - The heart of our music program at Woodland is the Chancel Choir. Anthems are prepared for each Sunday of the year in addition to special services as needed. The practice and attainment of fine choral skills and blending of 4-part harmony contribute to our worship in a special way. The camaraderie and dynamics of our team effort develop into valuable friendships along the way. We practice from 7:30-8:30 p.m. each Wednesday. Music reading ability is not required – just a sincere desire to contribute your best for our worship.
Handbell Choir - This elite group of musicians provides handbell music for worship services and other special occasions. Because of the nature of instrumental music, note reading and an understanding of rhythm is required. We practice on Sundays from 12:15 to 1:15 p.m. Substitutes are currently needed.
The Outreach Choir - For ministry in its purest form, try this group. We meet on Thursdays from 11:15 to 12:00 to rehearse. Last year, we performed 12 concerts in area nursing homes. We use drama, costumes, props, music and original scripts to entertain some very special people. All ages are welcome. If you are available to practice during the day and are looking for a ministry that is fun and rewarding, sing with us for one show and you will be hooked!
The Outreach Handchimes - Our efforts are the same as Outreach Choir, but we play Handchimes. We practice on Thursdays from 1:15 to 2:00 and then join the Outreach Choir for a schedule of about 12 shows per year. Note-reading abilities help, but we'll certainly teach you if you are interested.
ACTION Children's Choir - Art Choir Theater In One Night - and "Action-packed"this class will be! We combine art, singing, dancing, rhythm instruments, handchimes and drama to learn about the Christian faith. We present a Christmas pageant in December and a Spring Musical in May. This class is for grades JK through 5th grade. Don't miss it! Wednesdays 5:00-6:00 p.m.